"We will never know the real answer, before you try."
MELO VILLAGE is near Labuan Bajo and it is about 17 km far from Labuan Bajo. Melo is an excellent choice for travelers in search of a distinct Manggarai cultural experience. A half-day visit to Melo offers a range of village-based tourism activities, exciting cultural art performances such us 'Tetek Alu', 'Ndudu Dake' dance and Caci dance. You also can see the process of making traditional wine from the sap of the aren palm.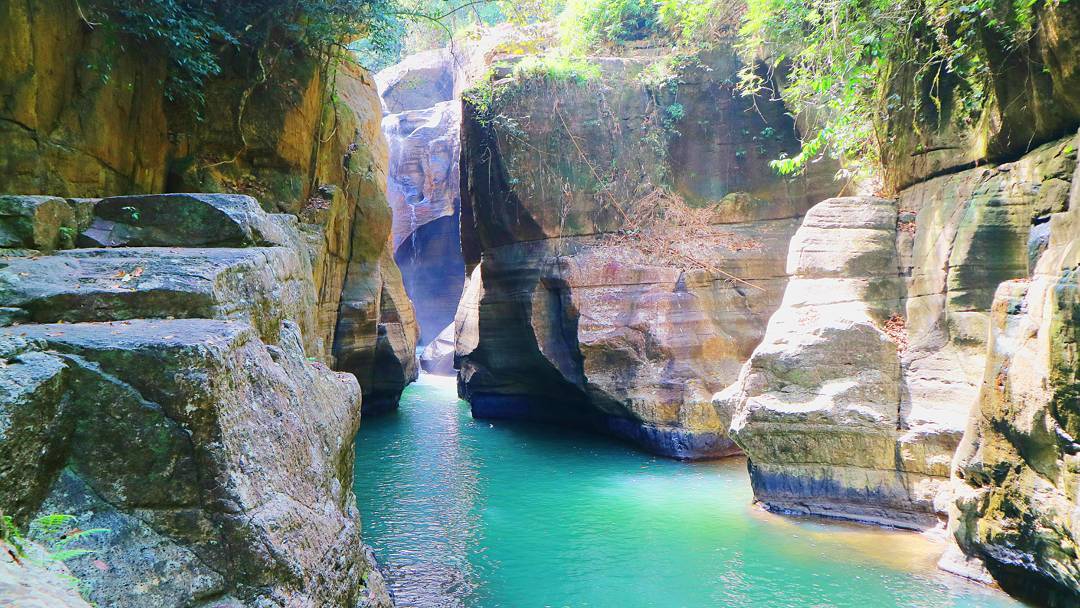 CUNCA WULANG CANYON is an amazing waterfall close to Labuan Bajo. This canyon 30 meters in height surrounded by steep slopes cliffs and thick forest, situated at Warsame village. This place located in eastern part of Labuan Bajo, its about 30 km from Labuan Bajo. On the way to the waterfall you will pass rice fields, coffee plantation, and etc.
GILI LAWA DARAT is an island in the north east of komodo. The island is almost seen as a desert barren savannah which wholly covered by grass. In the dry season the island almost look brown everywhere. While the rainy season, the island turns the color into green. This is island is the greatest sunset trekking spot in Komodo. In order to reach the summit of the hill you have to spend 40 minutes.
KALONG ISLAND is a small beautiful island in komodo national park with mangrove plantations cover the island where thousands of bats living. Furthermore, the name of this island is coming from local words Kalong means bat. This island presents the exotic attraction of bat flying over the island in particular sunset time.
KOMODO NATIONAL PARK is the home of the unique and rare Komodo Dragon (Varanus komodoensis). The Park is includes three major islands( KOMODO, RINCA, PADAR) and numerous smaller islands together totaling 603 square Km of land. At least 2,500 komodo live in this area. Large dragons are usually three meters long and weigh up to 90 kg. Their habitat has a beautiful panoramic views of savannas, rain forests, white beaches, beautiful corals and clean blue seas. In these area, you can also find horses, wild buffalo, deer, wild boar, snakes, monkeys, and various types of birds.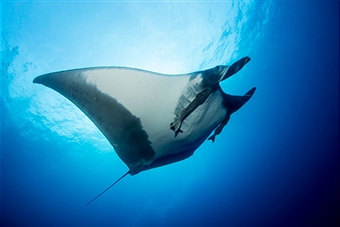 MANTA POINT is a spot where manta rays often encountered. It is one of the popular place for diving and also snorkeling for those who love to see the manta rays, a huge marine creature that can grow up to 4 meters wide. Though they are huge in size they are considered as the unharmed sea animal. Your snorkeling experience will be more awesome and interesting because you can see turtle, shark, eagle rays, cattle fish, huge clams various kind of sponges, and many other things.
PADAR ISLAND is the third largest land mass within The Komodo National Park and can be found between Komodo and Rinca Island. Padar was home to Komodo Dragons in the past however, lack of food and hunting drove them away. The island is known for having beautiful, but short treks and is aa hot spot for photographers. The island is a great spot for sunrise and sunset making it perfect for capturing the beautiful beaches or the rolling hills catching rays of light.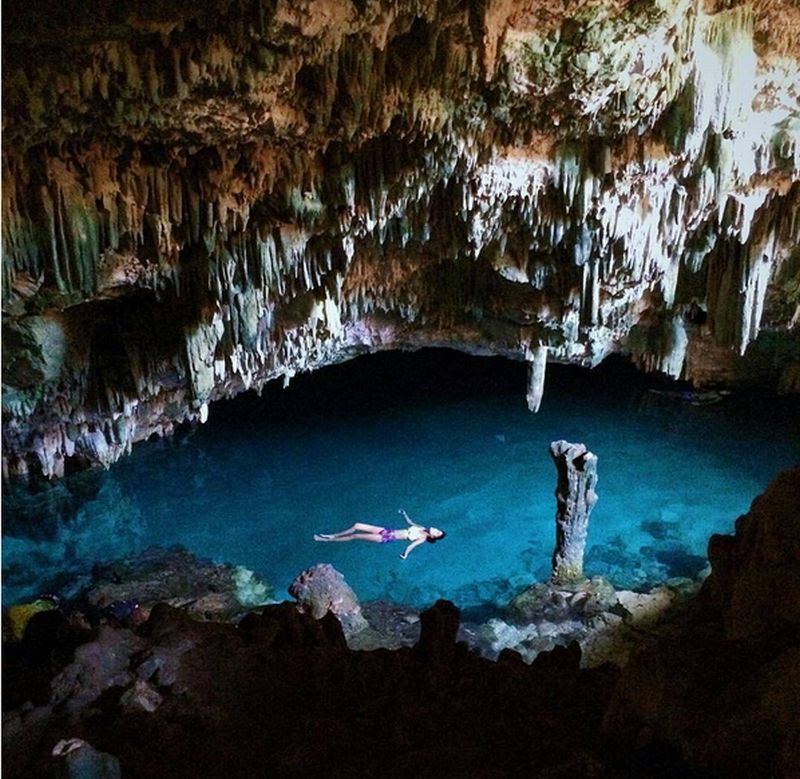 RANGKO CAVE located in a isolated place Rangko Village close to Labuan Bajo. Rangko Cave well known as a unique cave because there is pool inside with high saltwater. You can able to swim there and see the stalagmite and stalactites. To visit Rangko Cave, you must first take a car or motorcycle from Labuan Bajo to Lancang Village, about 45 minutes away. From Lancang, continued by fishing boat, sailing 20 minutes to the beach near Rangko Cave.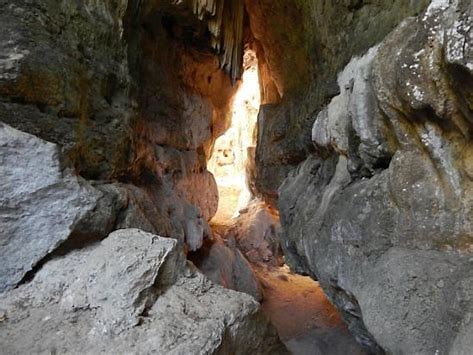 STONE MIRROR CAVE is one of the best tourist object located in Labuan Bajo. The cave has many shape of stalagmites and stalactites. The cave was found by Dutch man named Theodore Verhoven on 1951. The reason why the caves call as a mirror stone because of the natural lighting reflected every certain hours of the day through the hole. In order to reach the cave you have to walk about 200m while enjoy the bamboo trees before enter to the cave.